Give the Gift of Blue Program
The iconic blue corduroy jacket has been a symbol of pride for those who wear it. Unfortunately, not every FFA member has the ability to own their own. So we're donating 100 blue jackets as part of the FFA's official Give the Gift of Blue Program. It's our way of celebrating and supporting the hardworking youth in FFA.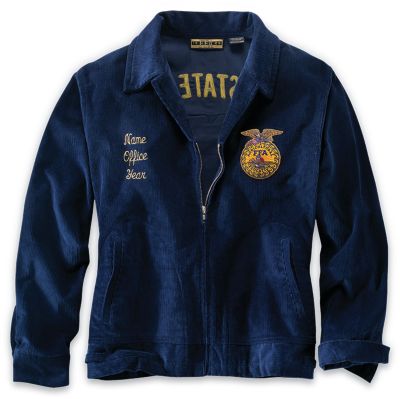 ---
LaCrosse Donates 100 FFA Jackets
---
LaCrosse Gives Back by Donating $15,000 to the FFA Scholarship Program
LaCrosse Footwear is proud to join the National FFA Organization by contributing fifteen $1000 scholarships to their annual scholarship program. We are grateful for FFA's dedication to helping the next generation in agriculture prepare to take on the awesome responsibility of feeding our great nation.
Image of a mother and daughter standing against a fence with cows behind them.
---
Fifteen $1,000 Scholarships
---
National FFA Organization
It started as a mission to educate the next generation of farmers. But today, it reaches far beyond the fields and teaches students that agriculture is a science, a business and even an art. FFA is committed to providing a path to achievement in leadership, personal growth and career success and LaCrosse is committed to lending support and helping kids rise to their potential.
Image of a father and son walking in a field with a quad behind them.
Join Our Effort
Learn more and support the National FFA Program.
Visit FFA.org